I think you all know very well what Think Vape is all about . Personally, I think these guys are some kind of light version of Lost Vape . Until recently, the main activity for the company was the production of boxes for DNA at quite adequate prices. I do not know what changed, but now the company has opened one more line. Now, premium boxes have also been added to boxes on conventional, budget chips. Such, for example, as Thor .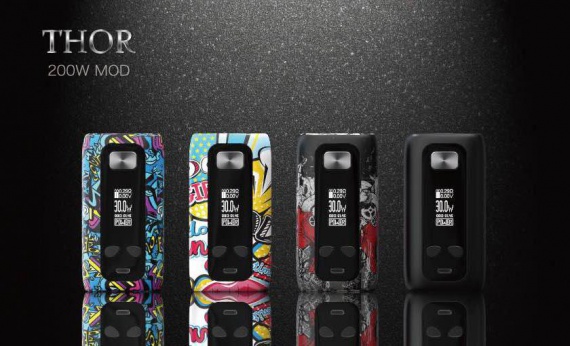 If the designers set a goal to make an unusual box, then I think that they coped with their task. Do not be misled by the name, because with the appearance of the mod itself absolutely nothing connects it. According to the format, this is a standard "double barrel", somewhat reminiscent ofBlade from Geek Vape . If I was looking for something to complain about from common points, then I would choose a control panel for this purpose. If the buttons I have no complaints, then this display in 2018 looks like – well, it's completely depressing. 


Dimensions : 
Height – 88.5 mm. 
The width is 46 mm. 
Thickness – 32 mm. 
Weight – 200 g.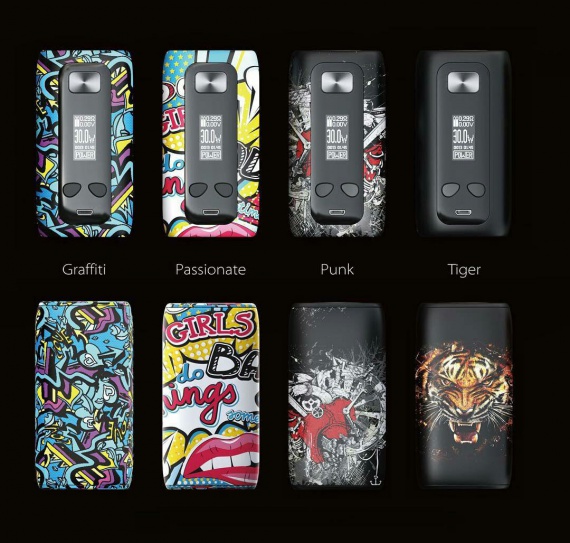 Separately mention deserves the coloring of the boxes. Although, we are not talking about the color of the body, but the style of coloring. There are four options available: Graffiti , Passionate , Punk , Tiger. It's cool, of course, but I'd like to see more quiet versions. I think I'm not the only one who liked the form factor, but this wild style just does not like it. But something tells me that the guys will continue to move in this direction and soon we will see an even more unusual design. 
Technical characteristics : 
As I have already said, Think Vape has recently started making boxes on non- DNA boards . As indicated in the description, the novelty works on ST200 . Unfortunately, I did not find the information on the chip manufacturer in the network. I would not be at all surprised if I found out that the chip was made by Think Vape . I do not know how correct this is, but it seems to me that the experience with Evolvcould give the children the advantage in developing their own solutions.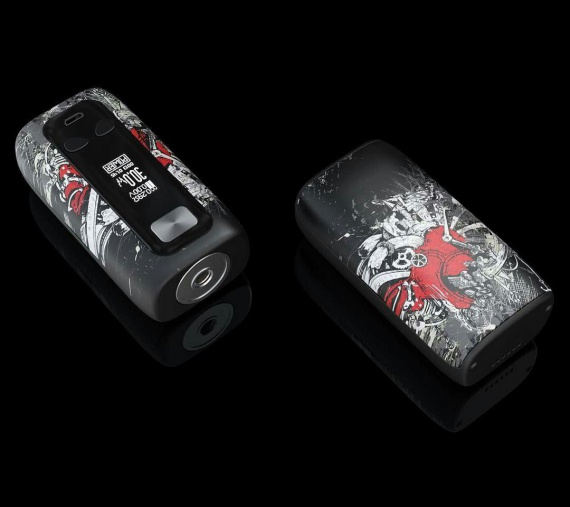 – adjustable power range – from 5 to 200W; 
– Supported resistance of atomizer – from 0.05 to 3.5 ohm; 
– a temperature limit of 200 to 600 degrees Fahrenheit (93 – 315 Celsius); 
– available modes of the board – VW / VT (Ni / Ti / SS) / TCR / Bypass; 
– 0.96 OLED display; 
– the ability to update the firmware.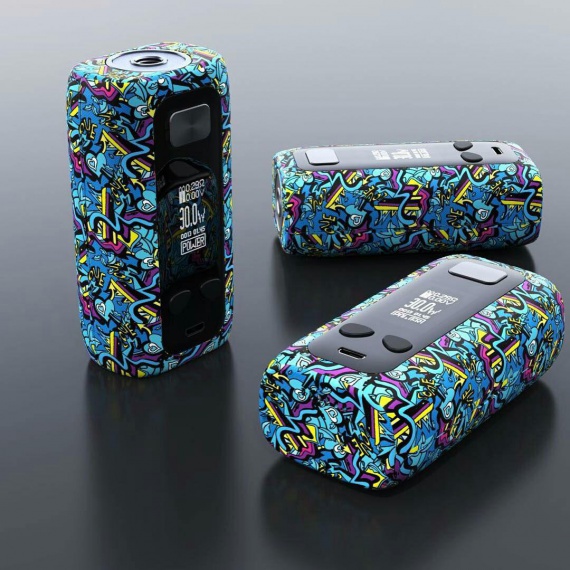 It is too early to make final conclusions about the chip – the network does not even have reviews of real users. I would like to know more about the firmware, but in the description there is not a single word about this moment. But something tells me that there will be nothing to watch and buyers will receive a standard fee for 200W without any interesting chips. But we know that the box works from 2х18650 and thanks to micro usb it can even be charged.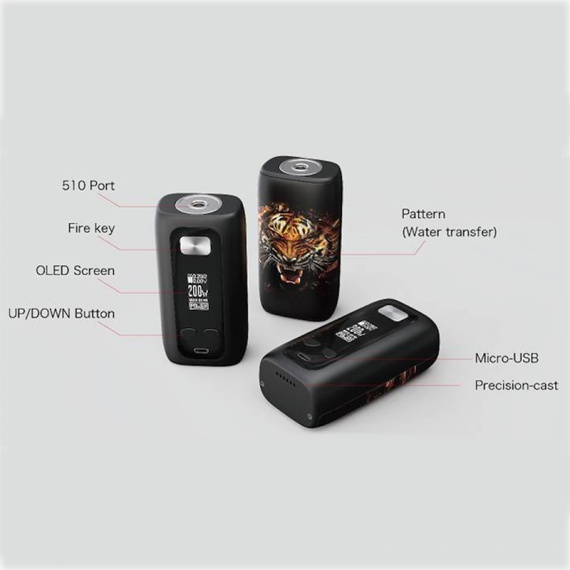 Voopoo Vmate 200W Kit With Uforce T1 Tank