Justfog MINIFIT is a compact electronic cigarette, which uses pods (cartridges). Justfog MINIFIT comes with a built-in 370 mAh battery and a 1.5ml Pod capacity, which is enough for the whole day of hovering.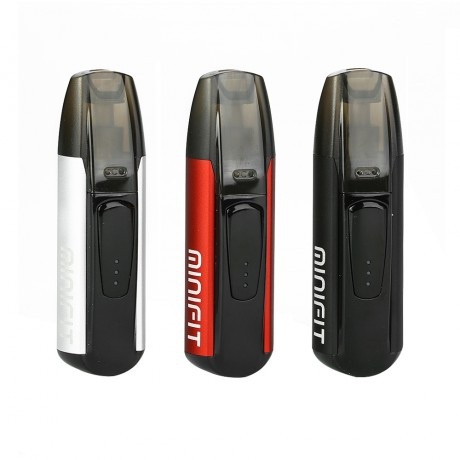 The battery maintains a direct, constant current output with a three-stage indicator, which makes it easy to keep track of the charge. Pod Justfog MINIFIT uses evaporators with a resistance of 1.6 ohms with Japanese organic cotton of superior quality.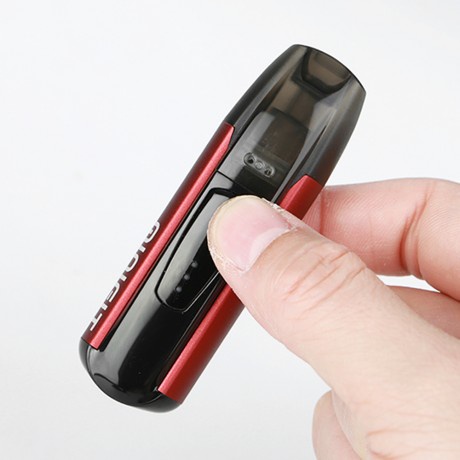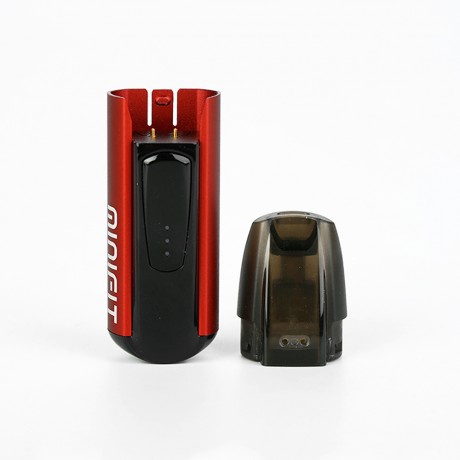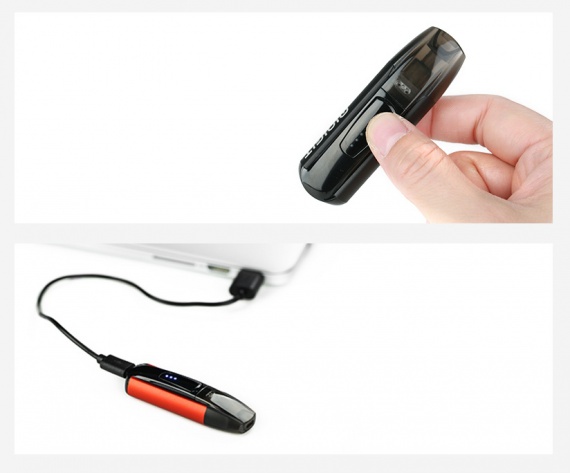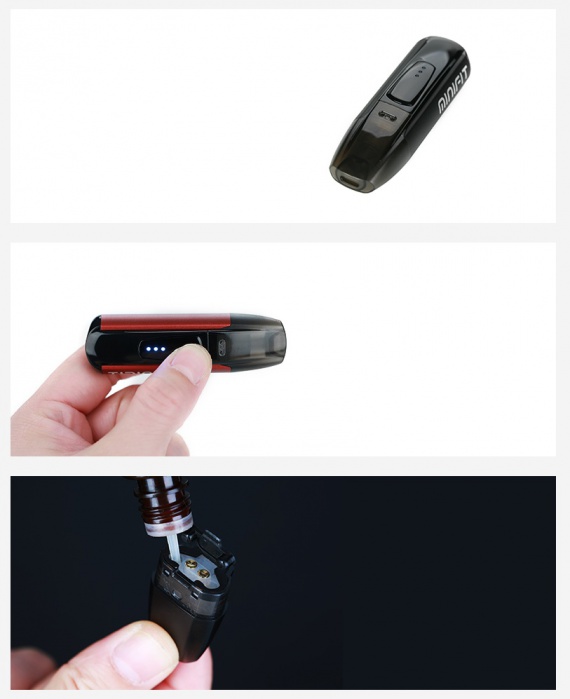 Thanks to its delicate design and premium materials, Justfog MINIFIT produces delicious saturated steam at least as much as a regular cigarette, and smart battery protection allows for continuous and safe wapping.
– Direct current recoil.
–  Displays the remaining charge with indicators.
–  On / off function.
–  Smart battery protection.
–  Idle time and confident system of refueling.
–  Japanese organic cotton.
Specifications:
Size: 21 x 15 x 70mm
Battery: 370mAh
Capacity Pod: 1.5ml
Resistance: 1.6 Ohm
Charging: DV, 5 Volts via USB
Equipment:
Battery MINIFIT 1pc.
POD (cartridge) 1pc.
USB cable 1pc.
Manual and user 1pcs.
Do You Like It,Click Here If You Want:JUSTFOG MINIFIT Starter Kit 370mAh
Hot Sale Recommendation:
Vaporesso Revenger X With 5ml NRG Tank Kit